MURALS FROM THE 'WAYBACK'!
September 21, 2009
/
/
Comments Off

on MURALS FROM THE 'WAYBACK'!
The images for these murals were before the age of digital.  I wish I'd taken more pics of the work I did, but just wasn't thinking!  I did manage a few photos though.  Here's a few!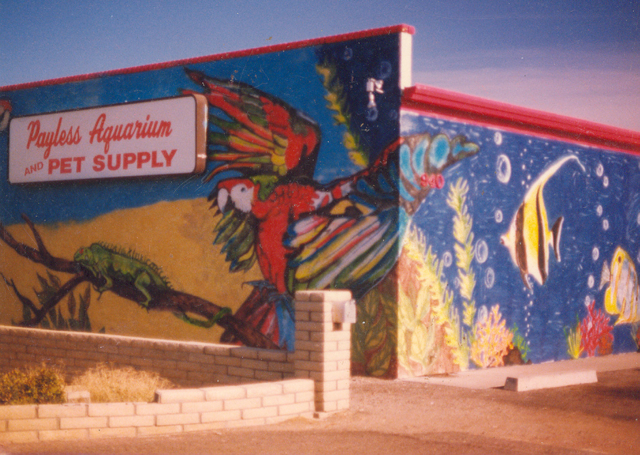 This one was quite awesome to do!  It's done with CANS OF SPRAY PAINT, plus a power sprayer for the blue and gold by the iguana.  It was done on a westside Phoenix pet shop.  I remember my index fingers being really sore and crampy from pressing those nozzles all day.  And no, I didn't wear a mask…I just didn't know!!!  Probably 'splains a few of my quirks!  Anyway, I got written up by the Spanish pubication "Chicanos por la Causas".  This building previously had a lot of probs with graffitti.  No longer.  A grafitti artist would no more grafitti this art than he would grafitti a mushdash on the virgin Mary.  It would be sacreligious.  Truly.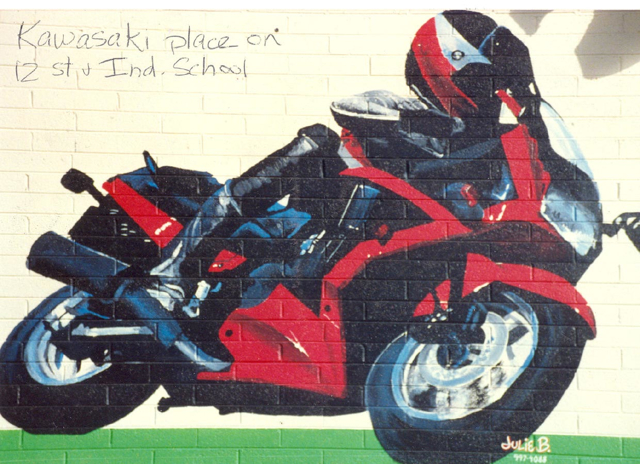 This was my first motorcycle.  I remember it being fun to do, but tedious with all those little chingadoodle parts to it!  See the "Julie B" for the signature?  That's when I was married to Peter and my last name was Beatson.  He's been gone nearly 15 years now…this mural was a LONG time ago!  Maybe 20 years ago!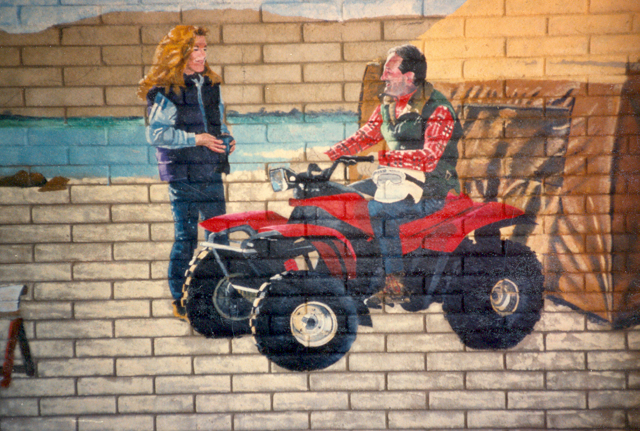 This mural was inside a motorcycle shop in Phoenix.  It was my first landscape.  It was very simplified, but effective all considering…especially considering this was done on block!  Eh what a horrible canvas!  Most of it worked though, especially the tent I think.  The woman's face was rather distorted tho.  This was a 'vanity mural'.  The guy on the quad is the owner, the woman is a receptionists or something, and there was another man in it by a campfire and he was the manager.  Pretty fun for all!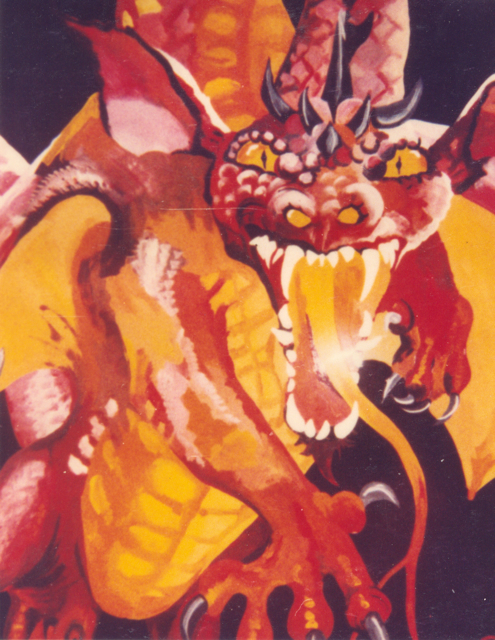 This dragon was done on a comic book store in Glendale AZ.  I remember it was done with One Shot Lettering Enamel, a really tough paint.  This mural was on the store for years and never lost it's color even though it had a southern exposure.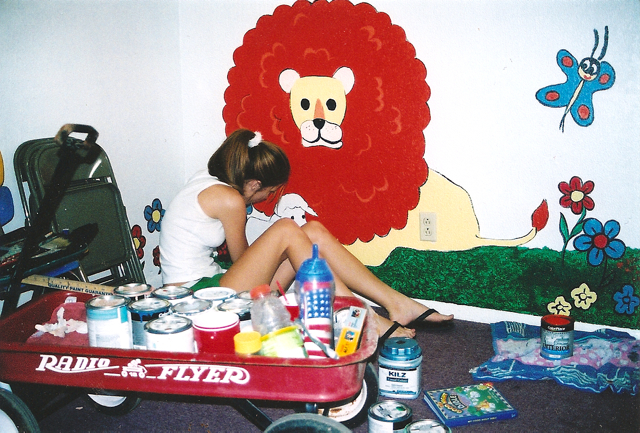 This is a small part of a Church nursery that my daughters helped me with.  This is Katie in the pic.  The church is a little hispanic church in Mesa.  I don't know what religion it was, but I do remember at first I had a sweet pic of Jesus with little children around him I was going to do.  I sketched it out in charcoal, then the woman who I was doing it for (she was the nursery teacher, a woman who worked in the hospital I worked in at the time, a friend of mine) came in with an ashen look on her face.  In her church, they have no images of diety.  It is against their teachings.  I didn't know. Yikes.  I had to switch gears.  Did Noah's ark scenes instead and it turned out wonderful!  The kids had a great time too helping me on this service mural.
There's lots of other "way back' murals I could post, and I will…just stay tuned!